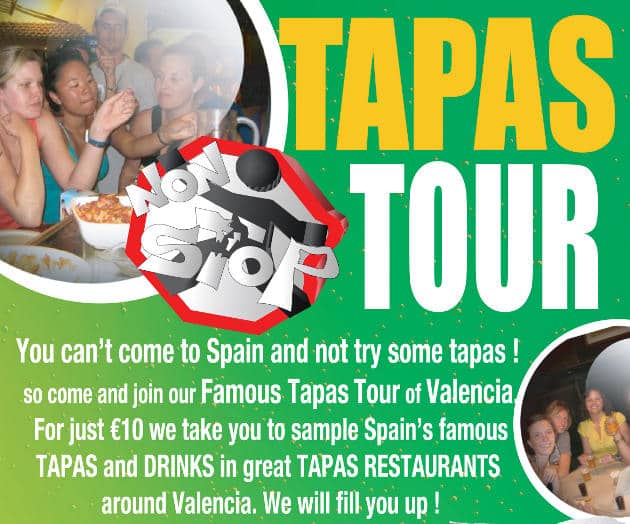 Come to our hostels in Valencia and enjoy the best Tapa Tour of the City!!!
For 10 euros you can participate in the Tapas Tour. The tour includes Tapas and Drinks in several Tapas Restaurants around Valencia. Tapas Tour starts every day at 2:30 pm in "Plaza de la Vigen" meeting Point.
For more information ask in the Hall of Home Hostels Valencia. Home Backpackers Hostel and Home Youth Hostel are two hostels placed in the City Center of Valencia for international travellers, backpackers, and students… these youth hostels are cheap and clean accommodation in the heart of the City.
Hostel in the City Centre of Valencia
Our Youth hostels in Valencia have lockers inside rooms, free internet and free linen. They have cheap bunks bed dorms but if you do not like bunk bed dorms go to Home Youth Hostel placed in the Carmen Neighbourhood, the city centre of Valencia without bunk beds!!!
Home Hostels Valencia are like Valencia Inns or guesthouses but cheaper and with more services like free internet. Our low-cost hostels are located in the best areas of Valencia like the Carmen Neighbourhood, full of young people.
If you are an international traveller looking for cheap lodging in Valencia come to our low-tariff hotels and enjoy the best of Valencia!!
Do not miss the chance to stay in the cheapest and best youth Hostel in Valencia!!!