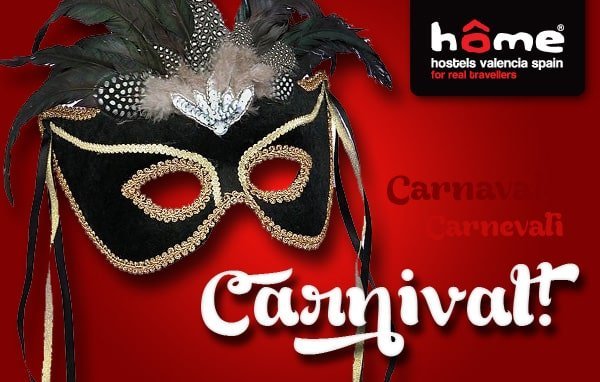 Carnival costume party at Home Hostels Valencia!
Your place to be is at Home Backpackers Hostel.
Come with an original costume on Saturday, February 18, Carnival Party starts at 7:30 pm.
GET DRESSED UP! If you show up in a costume you get a little surprise, and if you have the best costume you will even get a reward!! So get dressed, have fun and let's get this party started!
Home Backpackers Hostel Valencia
Carnival Party will be at Home Backpackers Hostel placed in Carmen Neighbourhood (Barrio del Carmen), just in Valencia City Centre.
Come to this nice, funny, and chill-out Hostel in Valencia and enjoy your holidays in sunny Valencia City!!!